Guest Services FAQ & Policies
How We Can Serve Your Needs
Check out our FAQ to learn about our park's guest services and policies.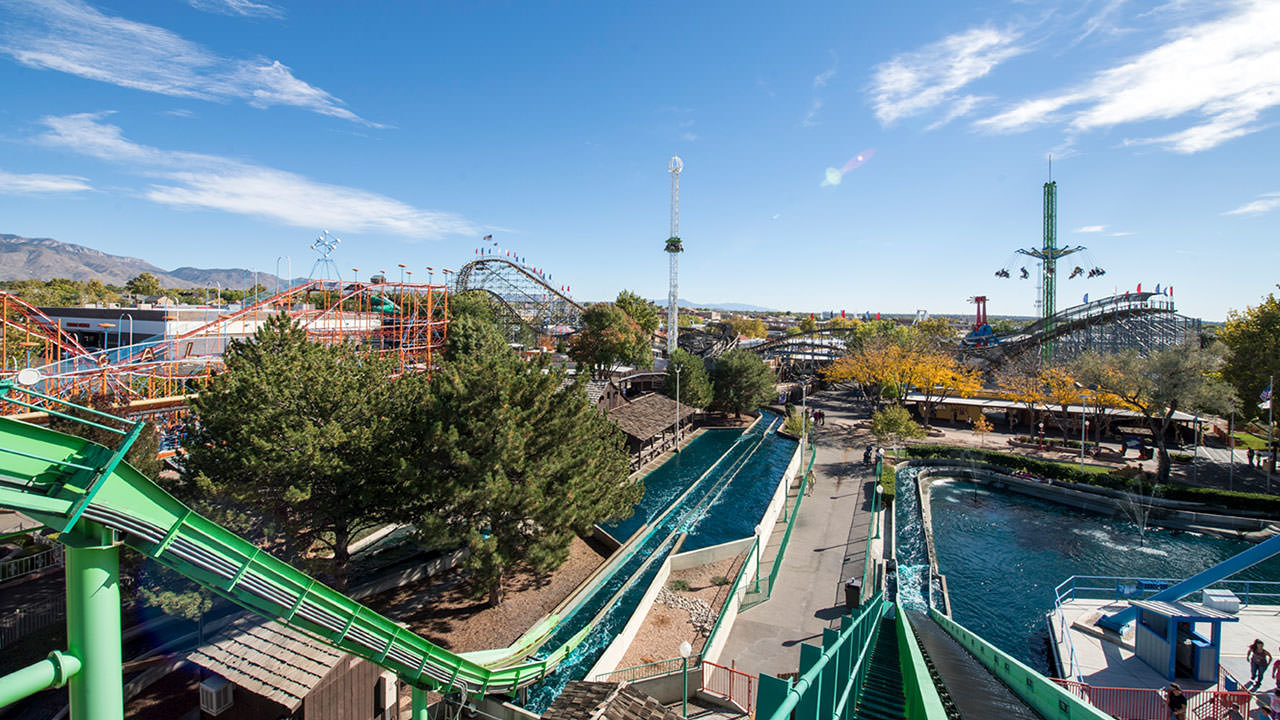 Frequently Asked Questions
Cliff's Amusement Park accepts cash (ticket sales only), all major credit cards, and Fun Cards. Sorry, no checks accepted.

Cliff's Amusement Park is a cashless park.  Instead of cash, guests can purchase a Cliff's Fun Card for any desired amount, which can be used for purchases anywhere in the park. Fun Cards may be purchased in advance of your visit online or the day of your visit at Guest Relations or a Fun Card Kiosk. Any amount remaining unspent on the Fun Card when you leave the park may be used on the next visit. "Bonus Value" is value that a guest may have received for free with a promotion and cannot be used for General Admission, All-Day Ride Passes, or rentals. Bonus/Comp Value expires at the end of the season.

Allowed and Disallowed Items

The following items are NOT allowed into park:

Alcoholic Beverages
Illegal Drugs and/or Paraphernalia
Glass Containers
Open Beverages (Reusable water bottles are allowed)
Hard sided coolers
Soft sided coolers larger than 12″x12″x12″
Restaurant/Fast food food or drink
Birthday cakes/cupcakes or ice cream

The following items are allowed:

A 12″x12″x12″ soft sided cooler with small snacks (snack sized chips, granola bars, fruit snacks, etc…)
Factory sealed, non-alcoholic beverages
Reusable water bottles (NO glass)
Baby Food

Guests receive a hand stamp when entering the park, this stamp will enable them to re-enter the park on the same day received. If bringing in a bag the guest will have to go through the bag check process.

The weather in New Mexico changes often and, in most cases, storms pass quickly. In the chance of rainstorms and other severe weather conditions, some rides may be temporarily closed. If the majority of the rides are closed for more than 45 minutes, we will gladly offer a 'Return Pass'. Return Passes are not distributed after the storm has passed, or within 2 hours of our scheduled closing time. Must be present at the park. Cliff's does not offer refunds (no exceptions).

You must present your original Cliff's Amusement Park admission receipt and show current day handstamp to the Guest Relations window in order to receive a Return Pass.
Season Pass holders are not eligible to receive a Return Pass.

Your service animal is welcome in Cliff's Amusement Park.  Animals must be in the owner's control at all times and must be on a harness or leash no longer than four feet.  Owners are responsible for the cleaning and disposing of animal waste.  Service animals are not permitted on any attraction.
Guest Services
Please feel free to request assistance or specific information at Guest Services, located by the front entrance inside the park. You can also view our Guest Services Guide here.

A limited number of strollers, EMV's (electric mobile vehicles) and wagons are available for a minimal charge at the Gift Shop, by Guest Services. They are rented on a first-come-first-serve basis, and may not be reserved in advance.

Lockers are available for rent at the Gift Shop by Guest Relations, and also inside WaterMania!

The air-conditioned First Aid Station is located at the Kiddyland Ticket Window. First Aid does not dispense medication.

Lost and Found is located at Guest Services. Cliff's Amusement Park is not responsible for loss or theft of personal property. If you lost an item while in the park, you can check to see if it has been found by clicking here.

Our restrooms are accessible to the disabled, and located throughout the park and WaterMania!

Baby-Changing Centers are located in all women's and men's restrooms.
Park Policies
By entering the park, guests grant Cliff's Amusement Park the right to film, video, record or photograph them on park property for any reason without payment or consideration.  No commercial photography of any kind is permitted without prior authorization from management.   No cameras (video, still, cell-phone, smart phones, selfie sticks, etc.) are allowed on any rides at any time.  No exceptions.

Cliff's is a smoke free venue, vaping or smoking is NOT allowed inside the park.

We provide free parking for our Guests. Parking for Guests with disabilities is available near the Front Gate at the south end of the parking lot. Please do not leave valuables in your car. Cliff's Amusement Park will not be responsible for damage or loss to personal property.

We do provide free parking to our guests, however; on busy days parking can be limited. If you chose to park in the lots of our neighboring businesses, we ask that you observe their parking restrictions and signs.  We are not responsible if your vehicle is booted or towed.

Cliff's Amusement Park is private property and we reserve the right to inspect all persons, bags and belongings on Cliff's property.

Concealed Handgun Carry (CHC) – Cliff's Amusement Park allows person(s) with either a valid State of New Mexico Concealed Handgun Carry (CHC) permit, Police officer, State or Federal officer to carry their sidearm on property only if they show proof of proper and current ID. No Open Carry Permitted. Customer must declare to security at checkpoint of his/her weapon. Either the Security Supervisor, or Manager on Duty (MOD) must validate ID and/or license. Customer may NOT ride any attraction while sidearm is on their person.

We ask that our guests dress appropriately for our family friendly environment. Shirts, shoes, and shorts/pants are required at all times in the ride section of the park. Clothing with offensive material, LOGOS AND, OR SYMBOLS  is not permitted, and we will ask that it be removed, covered up, or turned inside out.

Proper swimwear is required for all WaterMania! attractions. Swimwear must be modest in design. No revealing or thong swimsuits allowed. Denim and swimwear with zippers, buckles, or rivets are not permitted on WaterMania! attractions. For safety, diaper-aged children must wear swim diapers (diapers available for sale at WaterMania! Gift Shop).  Women and girls are allowed to wear bikini tops in the dry park, but must wear shorts to cover bikini bottoms. Men and boys must wear a shirt in the dry park.

List of height restrictions for each ride available HERE.  For information about accessibility for guests with disabilities, please click HERE.  Riders must obey all oral and written warnings while riding.  Riders must properly use all ride safety equipment provided.  Riders must not participate in, or on, any amusement attraction when under the influence of drugs or alcohol.

Park pricing and hours are subject to change without notice.