Company Parties
Submit a Company Party Request Form
Cliff's makes it simple to entertain groups of all sizes.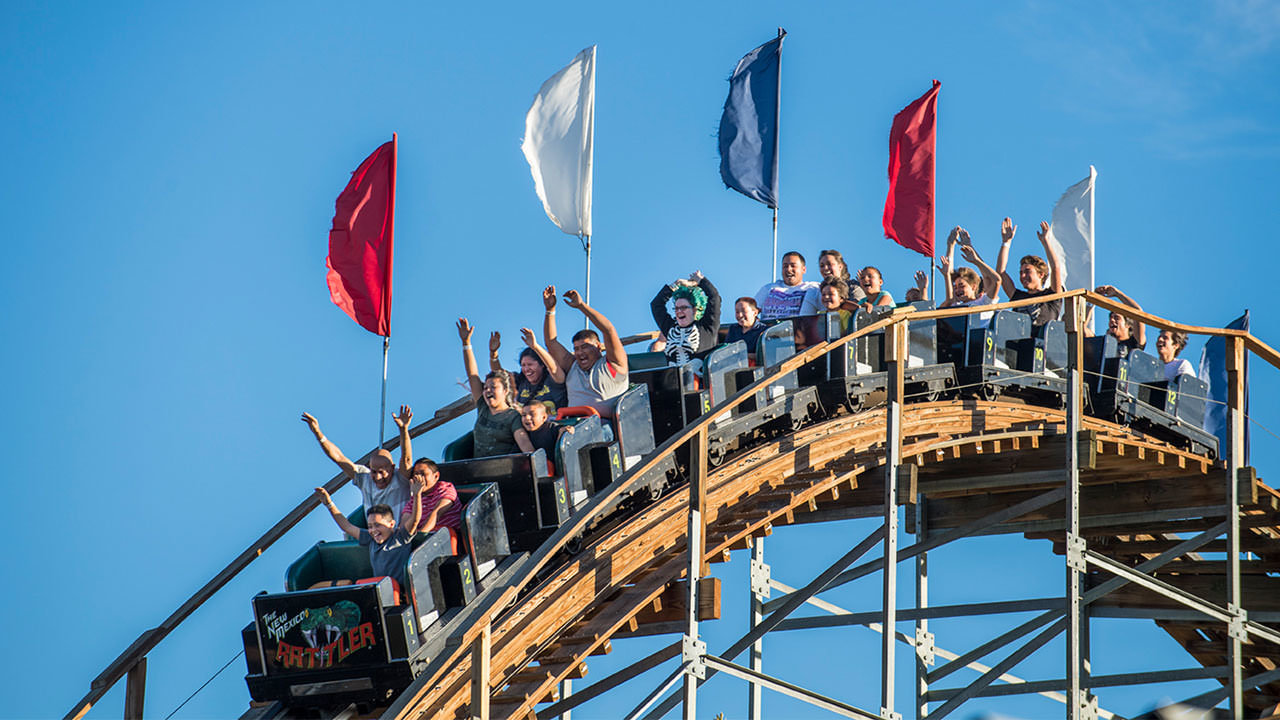 Company Events Overview
Want to plan your company party without the hassle? Whether you're a party of 50 or several thousand, treat them to an old-fashioned picnic at Cliff's Amusement Park that includes:
Exclusive private event area
All Day Ride Passes
WaterMania! (Open Memorial Weekend thru Labor Day)
Fully catered meal
Unlimited soft drinks during your event time
Yard Games during event time
Music and PA System with microphone
For Company Party Packages and Pricing, fill out the form below and a member of our Group Sales Team will be in contact.
Company Party Request Form
You can also receive additional information by calling 505-415-0257.
Company Party not in your budget? Check out Discounted Bulk Tickets
Save BIG on each ticket by using Cliff's Pre-Sold Ticket Program. This is our BEST discounted single day ticket available. Purchase a minimum of twenty-five (25) tickets.  Sell them or give them away to employees or clients!
For more information on any of this program, please email groupservices@cliffsamusementpark.com.