Watermania!

Cliff's Water Adventure Ride that's Guaranteed to Get You 100% Soaked.
The Splashing begins Memorial Day Weekend! WaterMania! Opens for 2017 on Saturday, May 27th!
Li'l Squirts
This is the place your kids have been waiting for! It's a place of never-ending, super refreshing fun. And, since it was designed just for the little squirts (40″ or under) we decided to call it just that. How clever of us. Li'l Squirts is a squirt park just for tykes, toddlers and their moms and dads.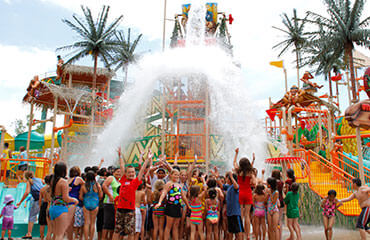 Mega Water Monkeys
There's nothing like it here or anywhere else. Seriously. Our Mega Water Monkeys is the biggest, the baddest, the gigantic-est star of WaterMania! It's where you need to be to beat the New Mexico heat! This is the Monster of all things wet and wild!