Happy Halloween Days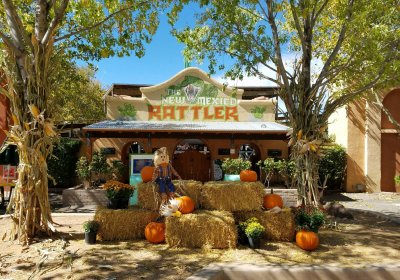 Happy Halloween Days
Sat & Sun, October 13, 14, 20, 21, 27, & 28
Fall is in the air and Cliff's Amusement Park is open through October! Join Cliff's Amusement Park for Happy Halloween Days. Costumes, Sweets, and Other Fall Treats.
Saturday Pass – Entrance into the Park & Unlimited Rides – $20.99
Sunday Pass – Entrance into the Park & Unlimited Rides – $14.99
Entrance into the Park – $9.99
Dress to Impress in Your Favorite Costume and Trick-orTreat throughout the Park!

In keeping with our G-rated park atmosphere, we do have a few rules for costume-wearers:

Family-friendly only, please – no blood, guts, gore, or revealing costumes.
No masks and No weapons (real or fake).
When riding rides, you will need to remove any capes, hats, scarves, wigs, handheld props/accessories and anything else that might change the shape of your body or height.

Cliff's transforms into a fall wonderland where pumpkins are plentiful, cornstalks have sprouted, and scarecrows are smiling!
Visit our Cliff's Pumpkin Patch and pick out a pumpkin to carve the perfect Jack-o-lantern!