Buy Passes

2019 All-Day Ride Passes and Season Passes
WaterMania! Open Memorial Weekend through Labor Day.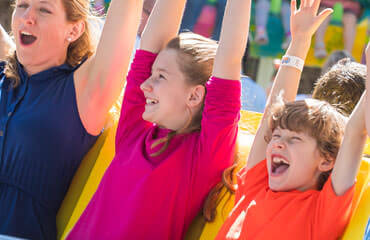 $10 Off Weekdays
Mon., Tues., Wed., Thurs. & Fri., May 28 - August 8
Enjoy all Cliff's has to offer on a Weekday! All-Day Ride Passes are $10 Off every Monday*, Tuesday, Wednesday, Thursday, and Friday. Includes, Entrance into the Park, Unlimited Rides, And WaterMania! Get your Weekday Ride Pass at the link below!
Online ONLY. Excludes Memorial Day Monday and Labor Day Monday.
Open Mondays ONLY from June 17th – August 5th.
2019 Summer All-Day Ride Passes
June 3rd – August 11th
Season Passes
*A Dining Plan includes 4 meal deals that can be redeemed at various food stands throughout the park at the card holder's convenience. After the 4 meals have been redeemed an additional Dining Plan can be purchased for only $20.
*WaterMania! is open May 25th – September 2nd.